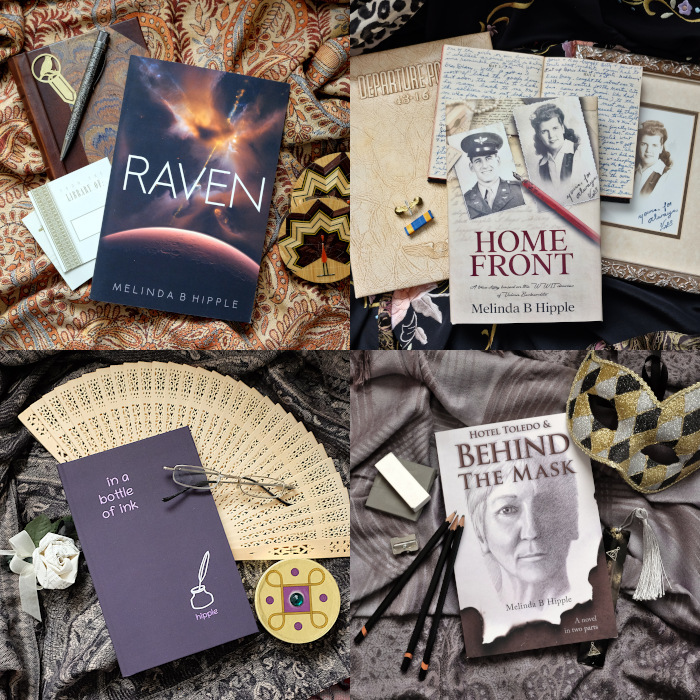 Author & Artist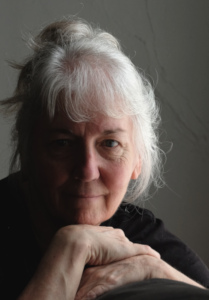 I've always had a love affair with the pencil. From my earliest expressions of creativity, I've cycled through periods of drawing into writing and back to drawing. My first recognizable work of art was a sketch of a bird made when I was two and a half. As I learned the power of words, my focus changed to poetry and stories. I had never considered how these two disciplines were connected in my psyche until I sat down to write this brief explanation of my current interests in both art and literature. I've worked in a variety of media over the years, but always I come back to the humble pencil. Humble ... and powerful. I marvel at how much can be expressed—whether in the form of letters or figures—by pressing soft gray lead against white paper. In graphite, I once created a self-portrait piece called Circle of Life. Now, I fully understand how meaningful that title is.


Praise for Hotel Toledo and Behind the Mask
A stunning debut. Hotel Toledo is passionate, heartfelt and rich with the kind of detail that makes a novel sing. Just a lovely piece of work. I'm putting Melinda Hipple's name on my must-read list. Ande Parks, author of Capote in Kansas and Ciudad
This author blends family drama and many of her own unique experiences into this thrilling and emotional story. Reading Behind the Mask felt like I was living the story. Niki Manbeck, Imperium Publishing
Praise for Raven
The story is a page turner from start to finish, the characters are deep and nuanced with every single one of them offering something to the story. I was left wanting more and more after each chapter. This is a must buy for everyone who wants a fiction fix but especially anyone who appreciates sci-fi. It was an amazing read and I didn't want it to end! David Pratt
This book is an amazing science fiction read! A story about five ships separated by light years as they search to find the answer to the one thing that could either save them or lead to their ultimate destruction—definitely a page turner! Casey McGinley Wright
I can't say precisely what my expectations were going into [Raven], but what I just read blew them away! This was fast-paced and exciting, mysterious and even a little bit scary at times, and surprisingly thought provoking. Chandra Marcoux, Fine Literature Book Club
What a wonderful book! [The author] obviously did her research in preparation for this book, and it paid off. The stories flow well and read like an Asimov. Nate (Amazon review)
Praise for Home Front
Using the words from personal journals and letters left behind of a woman searching to find herself in a world dominated by men and war, this author takes us on a heartwarming journey. She gives incredible insight as to the atmosphere of the times as seen by both women entering the workforce and discovering culture in the big city, as well as men overseas navigating love, loneliness and future's uncertainties. Megan Gentry
The writer did an absolutely brilliant job of weaving together letters and her mother's day to day life during WW2. On top of that, what a wonderful feminist take on what it was like being a woman during that time, and the internal fight of choosing between living up to the female expectations of the time and choosing her own path of independence. I flew through this book! Kaci Dillingham
A heart-breaking account of all the sacrifices and difficulties of those serving the country during WWII and of all those who are at home. This book is a stark reminder of how incredibly difficult and agonizing those times were for so many. I thoroughly enjoyed this first hand account and this book deserves more national acclaim. The Indie Bob Spot
News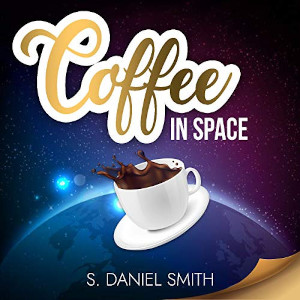 Conversations about the sci-fi characters we love and the journeys they take.

Episode 110: Writing in Multiple Genres with Melinda B Hipple

Melinda Hipple (Raven, Imperium Publishing) joins me today to talk about writing multiple genres, editing for Imperium Publishing, and of course her book, Raven. Today's episode is a companion piece to Episode 107, with Niki Manbeck and her independent bookstore.

---
New Release!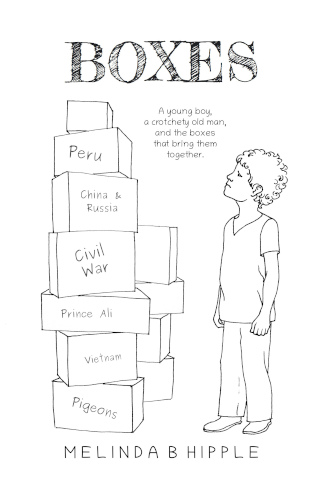 A beautiful work, with smaller stories woven into a large story. "Boxes" takes the topic of generational trauma and views it through the lens of a young boy trying to understand himself and his place in his family and the world at large. It's gentle, tender, and a little bit heart breaking for those of us who have portions of ourselves stored in our own boxes. Lynn Meador, author of Dragon Breath

A young-adult chapter book with discussion questions.

"Looking for something he believes belongs to his mother, twelve-year-old Josh Milton breaks into Old Man Binkley's garage. As the old man befriends the young boy, Josh becomes intrigued by the stories Mr. Binkley brings to life with the help of things he has hidden away in boxes—stories of people and places around the world. Curious, Josh returns each weekend until one of the boxes reveals a secret that shakes his trust in his own family. Should he run, or should he stay and face his mother who he now knows has lied to him his entire life?"

From Imperium Publishing, Boxes is available at The Nook, Barnes&Noble and other online book retailers.


---
Home to the hottest books on the planet.


---
Meet some great authors and discover some new books you will fall in love with.


---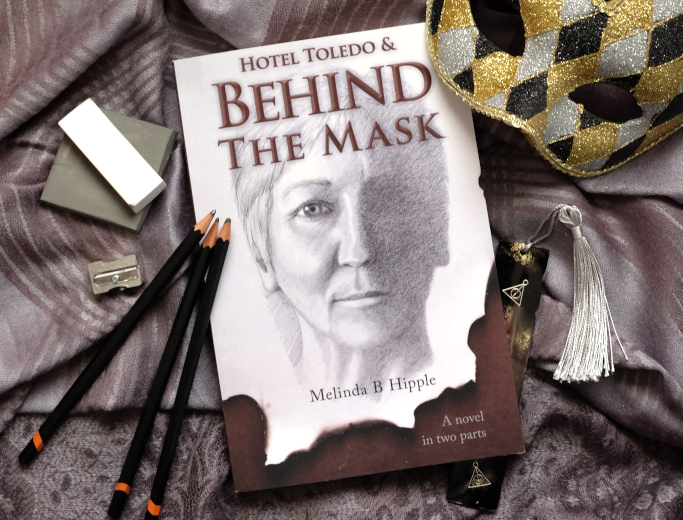 THE LONG-AWAITED SEQUEL TO HOTEL TOLEDO IS OUT!! The publisher kindly allowed the prequel to be included under the same cover, so if you have not purchased or read the novella, no worries. You can read the complete two-part novel in one book.

From Glass Lyre Press, Behind the Mask is available at Barnes&Noble and other online book retailers.

Hotel Toledo Part One
In a derelict hotel in small-town Iowa, Mrs. Warner hides from a past she dare not reveal. When one tenant murders another, she is forced to confront her own story. She first confesses anonymously to a stranger, but soon seeks solace in a new friend who will carry her secret to the grave. Through the spirit and compassion of another, Warner realizes her own path to freedom must lead to a confrontation with her past.

Behind the Mask Part Two
Becca Mills has been on the run for five years, hiding from the husband who assaulted her and thinks she is dead. With her own life in shambles, and having discovered that her self-inflicted exile brought David no repercussions, she seeks revenge by reviving suspicion against him and following him when he moves to another state. But she fears her cat and mouse game has turned deadly for real this time. Unable to tell the world she is still alive, Becca must uncover the truth before she becomes a casualty for the second time.


---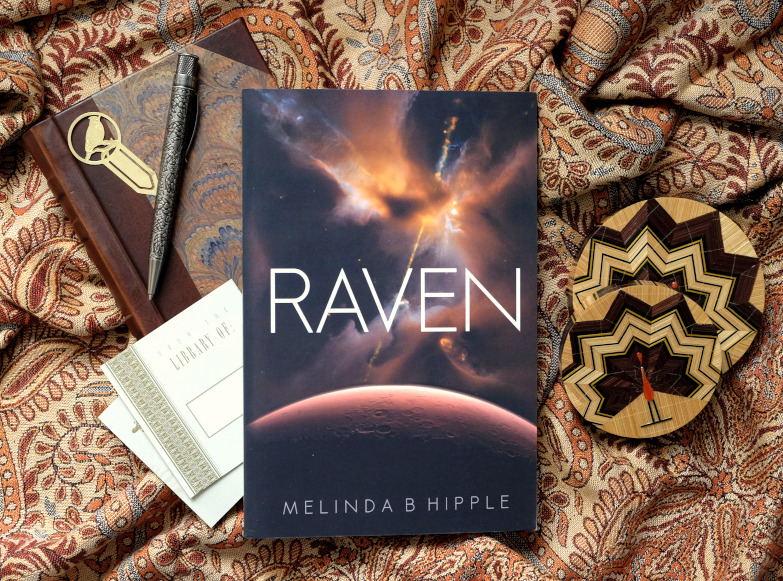 As the head of Odyssey Central bids farewell, five separate colonies brave a decades-long journey into deep space. Soon separated by light-years, each crew faces challenges posed not just by the rigors of space but by connections made before the Day of Leaving. One crewmember's pre-flight effort to improve the biorecycling systems mutates into a nightmare, while another—driven by revenge—corrupts the very heart of the artificial intelligence platform their lives depend on. Isolated in the harshest of environments, the Chang, the Hawking, the Einstein, the Newton, and the Kepler each find themselves in a deadly race against time.

From Imperium Publishing, Raven is available at The Nook, Amazon and other online book retailers.


---